There was plenty of innovation at Fespa Digital on the digital finishing, screen and 3D printing front but Avery Dennison really made its mark with a new range of solutions for the vehicle wrap sector, including plenty of innovation from its recently acquired Mactac brand.
A very Dennison Graphics Solutions Europe revealed five products – its new digital wrapping series, MPI 1105, together with a range of other vehicle and architectural solutions. These include 5600 LD translucent films, an outdoor high opacity film that covers existing graphics, facade film for building decoration, and 18 new Supreme Wrapping film colours, expanding the vehicle wrap range to more than 100 colours. Avery Dennison claims that the new MPI 1105 wrapping series delivers outstanding printability, image quality and 3D conformability. "Benchmark testing of the material by six independent applicators reveals that installation is more than 17% faster than common alternatives, and that MPI 1105 is significantly more conformable, slideable and repositionable," says Oliver Guenther, Marketing Director, Avery Dennison Graphics Solutions Europe. "Printed durability of up to six years and clean long-term removability are among the benefits offered by the new film." Architecture was also firmly on the agenda with the new facade film and the new translucent films for LED lights. "We are releasing more and more materials designed to create truly different internal and external looks for buildings, and this year's show gave installers an important insight into how options such as textured finishes can be used to set their offering apart from the competition," he said.
Mactac, an Avery Dennison brand since August 2016, showcased its chrome wrap with a matt surface. 'Self healing' films, which eliminate small scratches and maintain showroom-fresh looks over long periods of time, also made a debut. "These wrapping films achieve what at first seems impossible," says Martine Bouvet, Market Manager, Mactac Europe. "Using nothing more than a heat source or hot water, the surface can reform itself to eliminate scratches." In the car wrapping demonstration area, Mactac presented its CastRAP 629 B-Free printable cast media. "When using CastRAP 629 B-Free and CastLAM gloss and matt overlaminates, installers benefit from the right combination of highly conformable cast vinyls and high-quality print, while also reducing application time thanks to the bubble-free adhesive technology that is easy to apply," he says. "Materials like our self-healing wraps and our 'liquid meets metal' film mean that applicators can offer new and exciting solutions, whether they are working on vehicles, furniture or buildings. The new TF 900 FlexChrome BF series was one of the show's highlights, creating a truly different look for vehicle and furniture wraps. Available in 10 chrome-finish colours, with a unique matt effect, the new bubble-free material gives exciting new visual effects both when dry and when wet – effects that can be best described as 'where liquid meets metal.'  In addition, MacBlock film for window graphics offers very high opacity, so that double-sided graphics can be created without any concerns about direct light and show-through.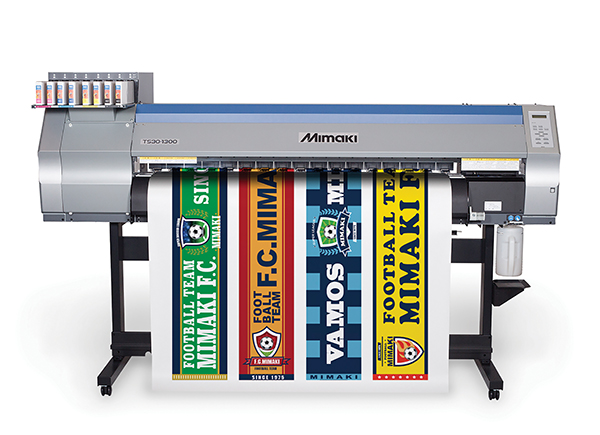 3D Printing Potential
Massivit 3D Printing Technologies used Fespa to demonstrate how large format print providers can increase business revenues and enhance their competitive edge with its flagship Massivit 1800 3D printer. Highlighting how the Massivit 1800 enables the rapid creation of unique eye-catching applications beyond those that can be achieved with 2D large format printing solutions, Massivit's stand featured an eye-catching illuminated 1.6 metre tall (5.2ft) fragrance bottle illustrating how the technology is transforming the way high-level retail, marketing and advertising projects are created, an intricate 1.5m (4.9ft) 'spilled' milk carton, emphasising the greater design freedom that print providers can enjoy when creating cutting-edge, bespoke applications, and a 3.2 metre-tall (10.5ft) mythical Greek sculpture, demonstrating the premium, larger-than-life capabilities of the Massivit 1800 3D printer. Using the technology, print companies can produce innovative themed projects, exhibition 'graphics' and even up-scaled vehicle wraps. With the ability to quickly 3D print large and complex objects, printers can now add a new dimension to their business as well as shave weeks off their production methods.
Mimaki was pleased with the attendee interest in the technology demonstration of its 3D printer, the Mimaki 3DUJ-P. "Based on Mimaki's advanced UV inkjet technology, the 3DUJ-P offers high definition modelling with a maximum size of 500 x 500 x 300 mm," says Ronald van den Broek, General Manager Sales at Mimaki Europe. "It is the world's first truly full-colour modelling solution and supports up to 10 million different colours with the ability to achieve 84% of the FOGRA39L colour gamut with high definition printing." The Mimaki 3DUJ-P, which also includes clear ink, is expected to be commercially available later this year.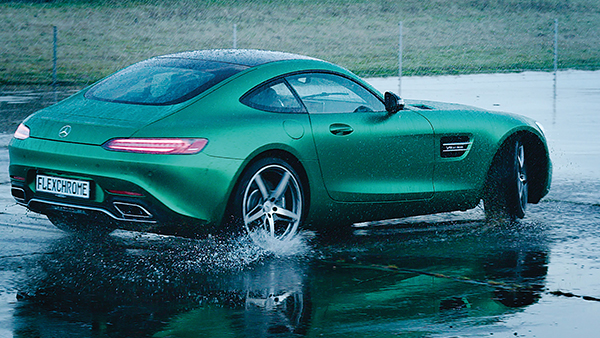 Simplifying Digital Finishing
Apart from their design, pre-press and on press solutions, Esko has streamlined and improved its Kongsberg table portfolio to help customers easily identify the systems that best suit their needs. They can pick from two primary families based on the type of work they typically produce – choosing the greatest flexibility for versatile and creative jobs (Kongsberg X), or the best productivity for efficient production runs (Kongsberg C). For those that are new to digital finishing or have only limited needs for a cutting table, the X Starter offer the Kongsberg experience for less and is upgradable to evolve with your business. On display at Fespa was the Kongsberg X20 and Kongsberg C60 finishing tables. The Kongsberg C60 table was shown with a new automatic feed and stacking system that frees personnel from loading and stacking. This system can be fit to any Kongsberg C, no matter the size. It means that operators can control a number of machines concurrently or can be reassigned to other tasks. Media is always ready and waiting for the cutter, which eliminates delays caused by loading and unloading the table. The system is also modular: companies can install the feeder first, and add the stacker at a later date.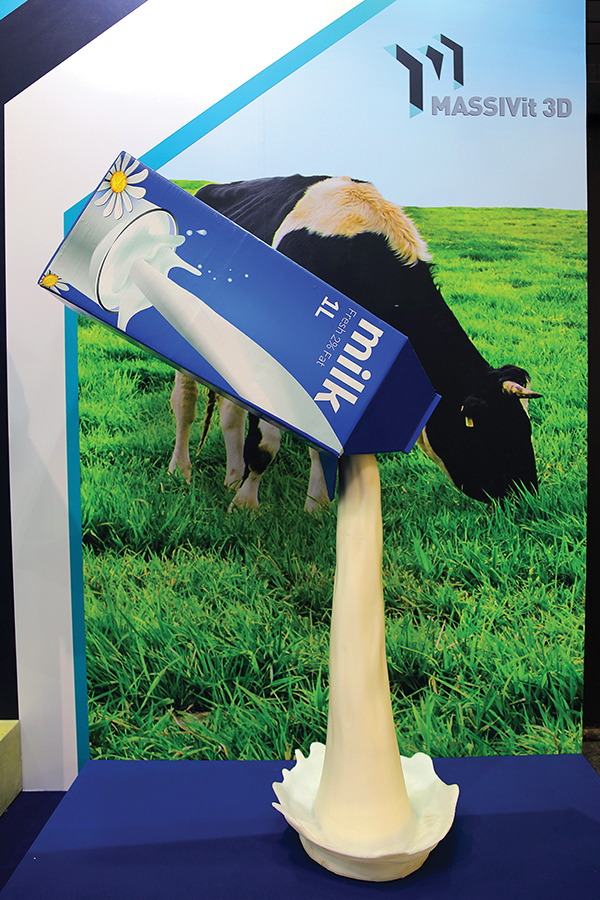 Big Screen Launch
Sakurai hosted the official European launch of its MS110-DDS production unit at Fespa on May 8th. The unit features a direct servo drive, which is capable of significantly enhancing print precision, due to the roll to roll cylinder mechanism and improved pressure. Sakurai says that this is making it a compelling proposition for all types of screen printing applications. The new system offers improved sheet edge accuracy with an optional CCD Camera Sheet Alignment System. The system allows for large sheet printing with a maximum sheet size 1140mm x 788mm. The printability on thin material and scratch resistance have been enhanced up to a thickness of 75 μm, which was previously considered to be very difficult for a cylinder press to achieve. "The introduction of this machine represents a significant step forward for screen printers, as many aspects of production are improved and the direct servo motor improves precision and adds flexibility to production," says Claudio Moffa, Screen's UK and Europe Sales Manager. "The launch underlines the continued potential of screen for paper, textile and industrial based applications. This amazing system was launched in Japan at our open house in April. The response from our customers has been tremendous. We know that this machinery is a unique and game changing platform that will help to put screen printing innovation back on the map."