Neopost are proud to sponsor Print Business Innovation Award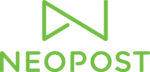 Judges will assess jobs that demonstrate high levels of innovation. This includes the use of new technical developments within printing, or the use of a difficult substrate. Judges will be looking for entries that display a creative or innovative approach to the print job.
1- Each entry must have a completed entry form with a 250-word summary, high res jpeg images of the jobs, and the company logo.
2- Two samples of the physical print job must be sent to the Irish Print Awards at Old Stone Building, Blackhall Green, Dublin 7.
3- A Printer may enter as many different categories as they wish. However, they may only enter the same category twice
4- All entries must be submitted online.
2016 Winner – Print Business Innovation 
Multi-Colour Corporation