Visitors to the Interpack exhibition (May 4th to 10th) in Düsseldorf learned how to better manage brand colour accuracy and consistency across the global supply chain, from proof to package to display, with the ability to leverage the benefits of fixed colour palette printing using dedicated colour solutions.
Esko exhibited alongside its sister companies, including X-Rite Pantone. Using X-Rite Pantone's ColorCert Suite, brands and converters can remotely monitor colour consistency in real-time across a global base of suppliers, reducing rejects and the need for on-site press checks and improving overall colour quality. By taking advantage of PantoneLIVE, brands can provide access to a cloud-based library of digital colour specifications to authorised stakeholders to remove ambiguity from the communication of colour, across even the most complex supply chain, and converters can better manage ink inventories and colour consistency.
Esko colour solutions can be deployed in all packaging and label print technologies: flexo, digital, offset and gravure. At interpack, Esko was featured in the HP stand, demonstrating how Esko solutions integrate with HP SmartStream and the HP Indigo workflow to ensure accurate reproduction of brand colours using a fixed palette of digital toners, as well as offering HP Indigo customers the ability to print colour-accurate files using CMY only, without the need to use black toner, increasing throughput and reducing cost.
3D Design for Faster Approval
Brand owners and retailers can experience the highest possible realism during the packaging development process by using Esko's 3D technologies, including ArtiosCAD, Studio and Store Visualizer, to present hyper-realistic 3D images of packages from design through consumer testing to palletizing and positioning on store shelves. Visitors to the Esko stand also learned how to reduce costs with sustainable packaging by using Esko Cape solutions to optimize packaging logistics throughout the supply chain, including secondary packaging, palletization, and loading of trucks and containers.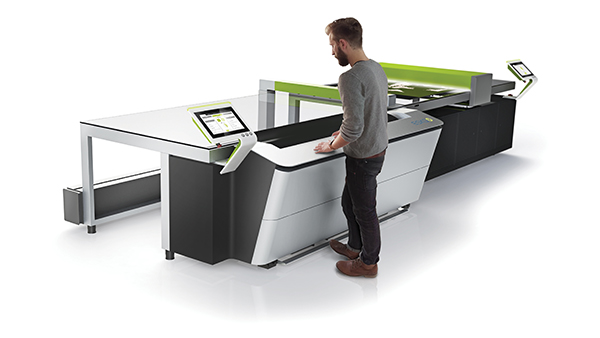 "With more than a year of experience, we can now confirm that a simultaneous and optimally controlled UV main and UV back exposure using UV LEDs produces the highest consistency for digital flexo plates…"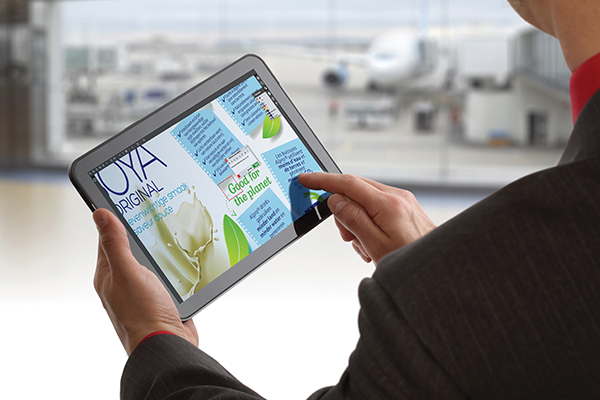 Next Generation Flexo
Packaging converters visiting the Esko stand could see the stunning results that are achieved with labels, folding cartons, and flexible and corrugated packaging using Esko's broad array of flexo tools and solutions, including its award-winning CDI Crystal 5080 XPS flexo platemaking solution that reduces the number of steps and overall footprint required to produce the highest quality flexographic plates. About 10 months ago, Esko introduced a range of innovations for flexo plate making and demonstrated these at drupa 2016: the CDI Crystal 5080 XPS, the new XPS 5080, a UV LED exposure device that adds increased consistency to the established Esko quality standard, a complete integration of flexo plate making and workflow software with the new Automation Engine Device Manager, which monitors jobs status and controls and drives flexo platemaking operations, and a  screening technology that brings digital flexo to an even higher quality level.
The XPS Crystal 5080 is a UV LED exposure device that combines UV main and back exposure in a single operation. The CDI Crystal 5080 is the new digital flexo plate imager based on the industry leading CDI. The devices can be connected with each other to act as one single plate production line, the CDI Crystal 5080 XPS, thus combining plate imaging and exposing into a single operation. This solution cuts the number of manual handling steps by 50% as compared to other technologies.
Plate consistency is one of the key drivers to standardize the flexo print process and achieve and maintain optimal print quality. UV contact frames using fluorescent tubes will never deliver the level of energy control required for the best result.
"With more than a year of experience, we can now confirm that a simultaneous and optimally controlled UV main and UV back exposure using UV LEDs produces the highest consistency for digital flexo plates," says Esko's Vice President Hardware, Thomas Klein. "In traditional exposing with fluorescent tubes, one of the uncontrolled variables is the time between front and back exposure. This causes the so called 'dwell-effect' or changes in the floor-shape of the individual dots. As these dots become variable in shape and strength, the print result is negatively affected. Flexo average run lengths are getting shorter, and the industry needs ways to produce those shorter runs faster and more effectively. A considerable part of the solution consists of rethinking flexo platemaking, so far a complex and highly manual process, often involving up to five different hardware devices and six process steps. Integration of process steps and more automation –  and thus standardisation –  improves quality, consistency and ease of use, and enables customers to more efficiently manage the digital flexo platemaking workflow. Esko is moving operational control further upstream to the prepress department, tearing down silos and better integrating flexo platemaking with the prepress workflow. These innovations make it easier to meet challenging lead times."
A series of popular plate types from the primary flexo plate vendors (DuPont, MacDermid, Asahi and Flint) have already been certified for the Esko XPS Crystal to accommodate most of the flexible packaging print applications. As a next step, together with its partner Vianord, Esko is further innovating and automating the flexo platemaking process. The next step toward a fully automated flexo platemaking process without manual touch points will consist of a bridge between the CDI Crystal 5080 XPS and a plate processing installation. Flexo plates will be imaged, exposed simultaneously from the back and through the mask, and processed in a single streamlined production line, taking even more manual steps out of the process.